Features
Google Address Autocomplete for WooCommerce
Nobody likes filling out long forms online. The checkout form is no exception.
Avoid delivery delays and unsatisfied customers. Collect the correct address information from the first time they buy with you.
Give your customers the convenience of searching for their address in a familiar way and save them from typing 5-10 fields in your webshop checkout page. That's around 40% fewer form fields than in a typical WooCommerce checkout page.
Want more features? Google Address Autocomplete is included with Fluid Checkout PRO.
Autocompletes the Shipping and Billing addresses
Enable Google Address Autocomplete API to auto-fill shipping and billing addresses at the checkout page.
Integrates seamlessly with the checkout form. Start typing in the "Street address" field to search and for address options.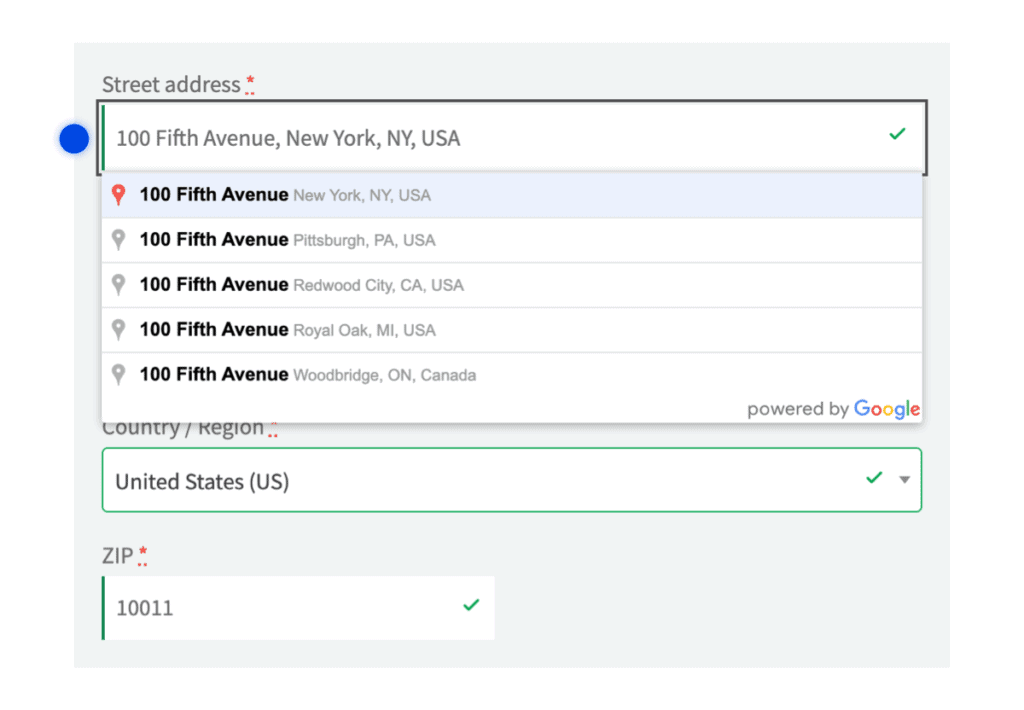 Search for addresses in any country supported by Google Places API
If you are selling globally, let customers search for addresses in any country.
Otherwise, the plugin will automatically filter addresses for only the countries you sell or ship to based on the WooCommerce settings – only up to 5 countries due to Google Places API limitations.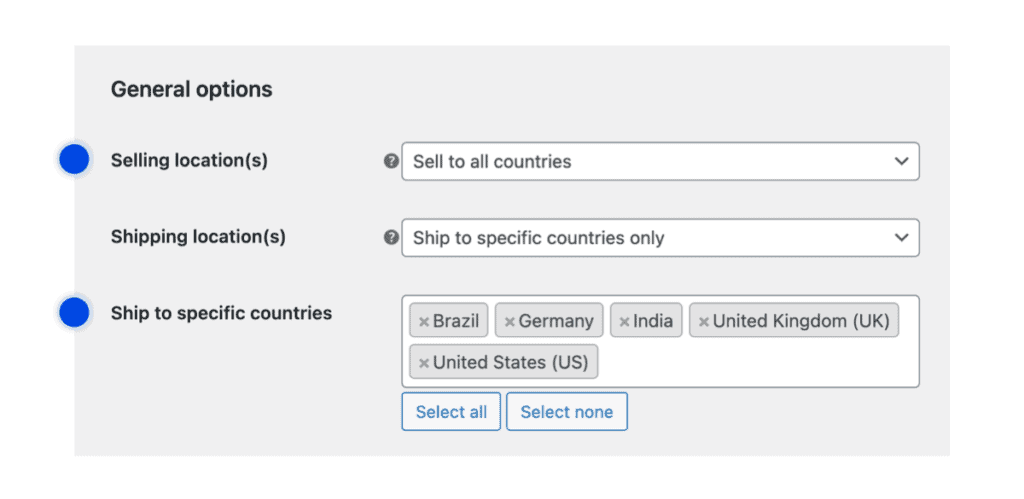 Auto-fill all address fields
Auto-fills all default address fields: Street address, Number, City, State, Zipcode and Country – when provided by the Google Places API.
Customers can skip the autocompletion from Google, and use auto-fill from addresses saved in their browser of choice, or skip autocompletion entirely.
Allow customers to change any of the address fields after autocompletion.
For Brazilian shops, also allow customers to autofill their addresses by entering the CEP / Zipcode field.
Live demo for Brazilian Market
Supports plugins that add extra address fields: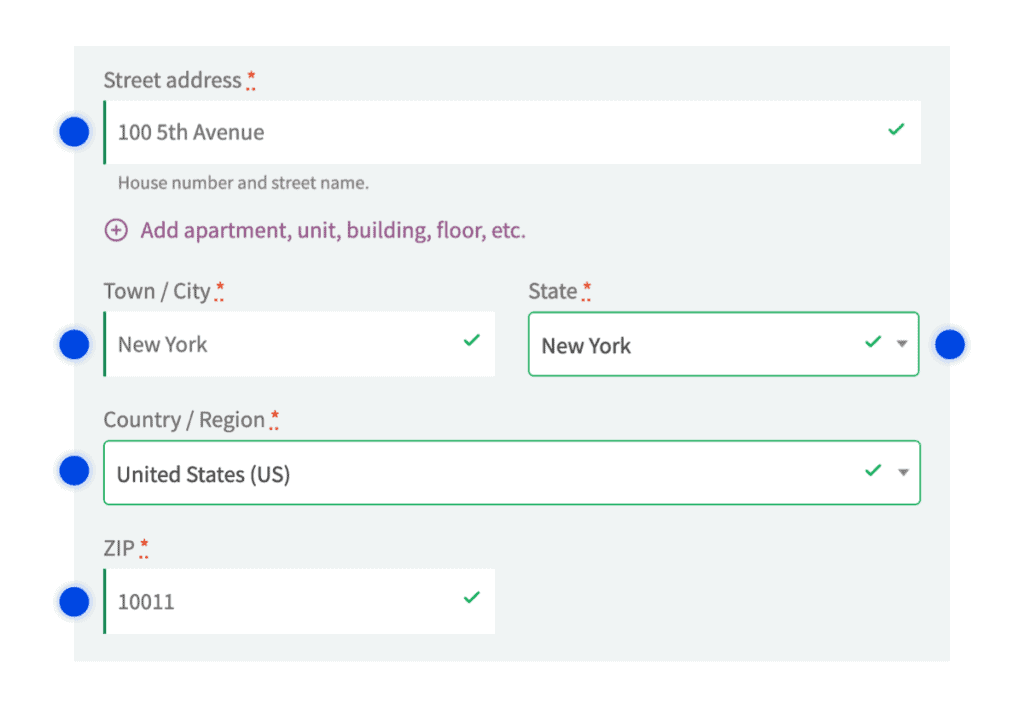 Automatically corrects the address info
The plugin will correct any address with the information provided by the Google Places API.
In some places like Brazil or the Netherlands, the house number is expected at the end of the street address. The plugin will automatically move the number to the correct position based on what is most used or expected in each country.