Compatibility with the International phone field PRO feature #
Fluid Checkout PRO will format and validate the phone number fields based on the rules for each country and region and add a drop-down field for the country code and flag to each phone number field on the checkout page with the international phone numbers feature.
Unfortunately, this feature is not 100% compatible with the floating labels feature of the theme Goya because of the way that feature works on the theme. The layout of the field might appear broken for some time while loading the page: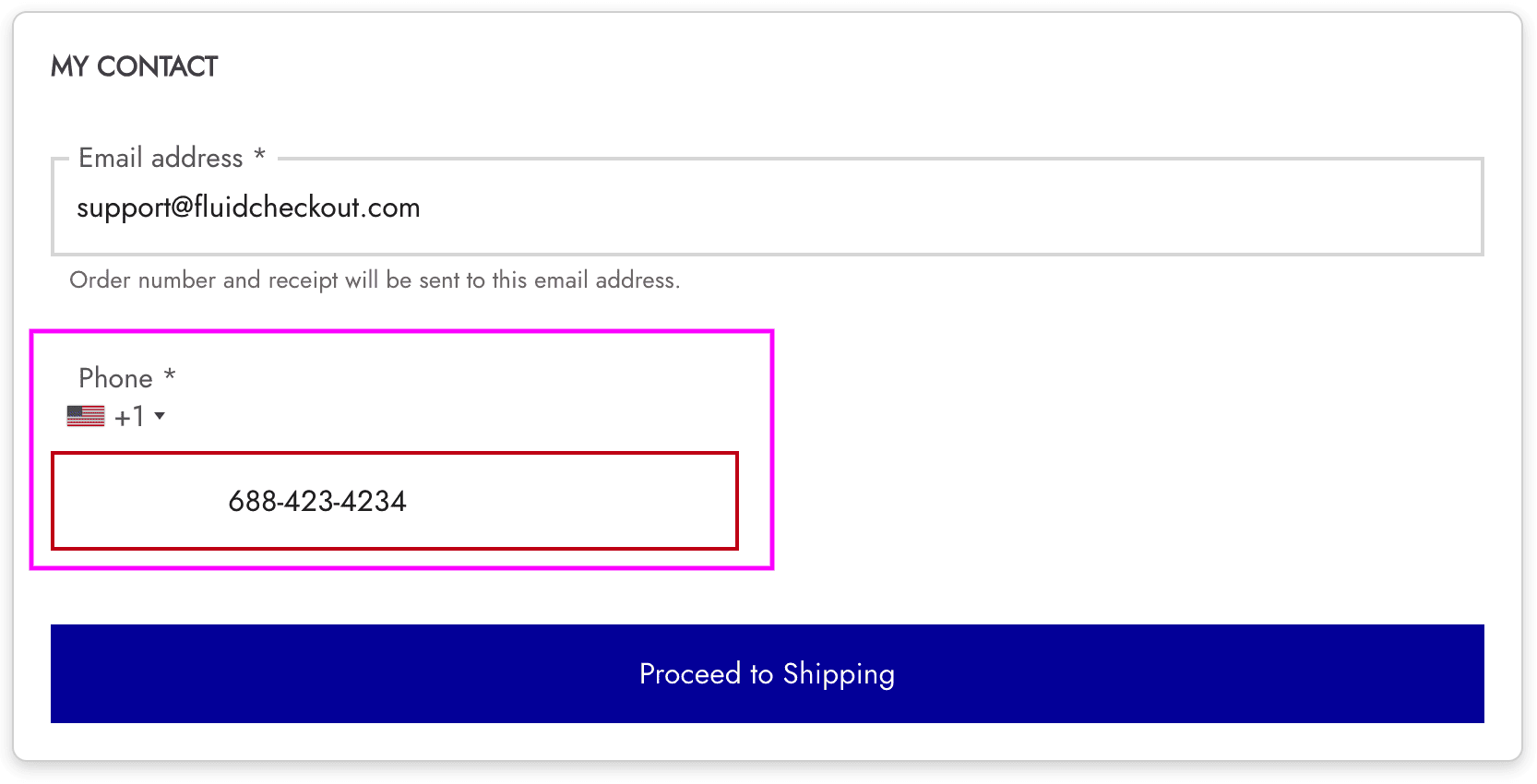 It will usually improve a couple of seconds after the page is loaded but the field will lose its label element. In any case, there is no guarantee that it will actually improve after loading the page: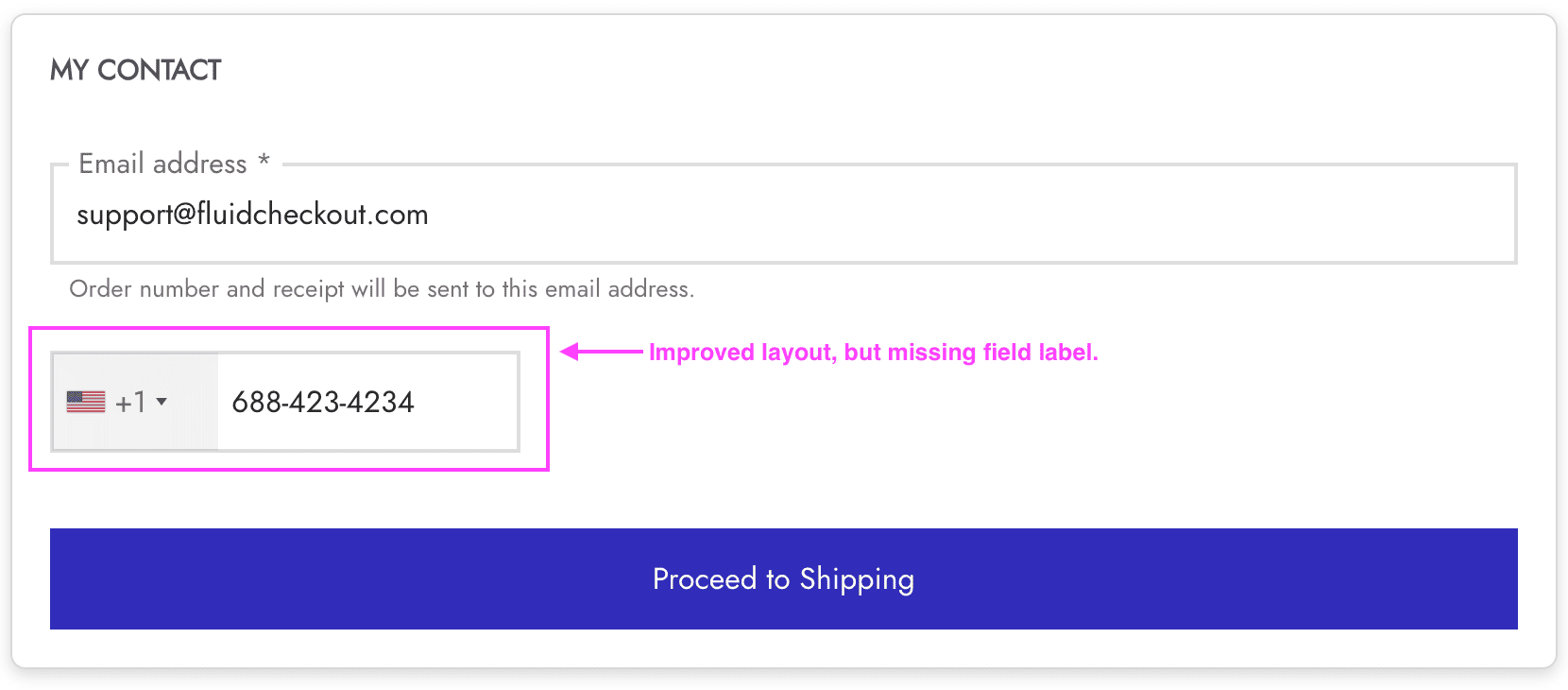 There is currently no solution for this issue and it is not possible to disable the floating labels feature from the theme either.